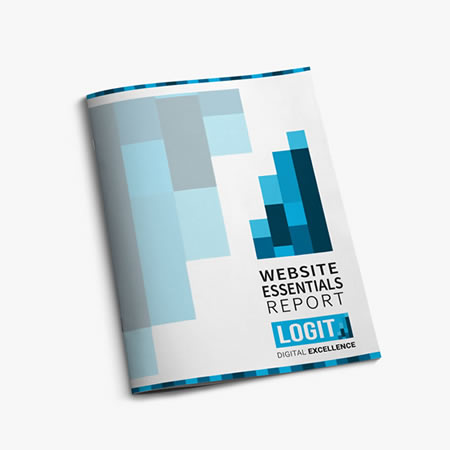 "Website Essentials" is our newest website improvement reporting service. In it, our analysts focus on detecting which essential content a B2B website is missing. The result of our service is a PDF report with guidelines (specific instructions) about how to change the website so that it brings more customers.
We've just launched a new website improvement service called . It is a special type of consulting in written form focusing on content of your website. 
The report is a service which consists of two parts:
one short consulting session with one of our senior analysts prior to starting work on the report. We want to talk to you so that we better understand what your immediate business goals are and what you expect our service to accomplish for you.
a 20+ page PDF document with the results of our analysis. You'll get it in only 2 business days.
This is the most affordable website improvement report of .
When you hire us to create a custom Website Essentials report for your company, our analysts will study your website and apply 15 specific content guidelines to it. As a result of this analysis, we'll write a custom PDF document rich with detailed analysis of the following:
ANALYSIS PART OF THE REPORT
Does your website have the foundations of digital marketing (and what are the foundations of digital marketing)?
Does your website lack any of the 15 essential content pieces and digital marketing features?
EDUCATIONAL PART OF THE REPORT
Every Logit report is an educational document. This one will teach you this:
How exactly does missing content negatively impact your online marketing and sales?
What's the proof that websites lose customers if essential content is missing? 
ACTIONABLE PART OF THE REPORT
Here we show you what you should do after reading the report:
Get detailed, easy-to-understand instructions how to change your website and implement our guidelines
In which order of priority should you implement our guidelines, and why is that?
How Does This Report Make You Money?
Research shows that the chance you'll sell anything decreases by 45% if your customers can't find relevant information on your website.
That's because visitors leave websites which lack essential content. You can't sell to a customer who never contacted you, right?
Our report makes you money this way:
our report shows you what your website is lacking
you'll read and implement our report
as a result, you'll now have an enhanced website
more visitors will stay on your website - at least long enough to learn about your products and services
more visitors will convert to customers, i.e. they'll contact you via email, phone, your contact form
more inquiries -> more new customers -> more sales.
Here's a Quick ROI Calculation.
Let's say that in your business an average first sales transaction from a new customer is 1000 EUR.
The price of our report is 295 EUR.
If our report improves your website enough to attract just one new customer more - and without our report you're losing this customer as we speak - this means that you've invested only 295 EUR and got 1000 EUR in new sales. That's 330% the immediate ROI on a single decision to improve your business website.
What about the life-time value (the LTV) of your customer? Let's say that it's 9000 EUR. You have then invested only 295 EUR in our report and got back 3050% future ROI on a good decision you made now. 
That's 9000 euros more on your bank account and not on your competitors'.
Is that something you'd be interested in?
Your potential customers are already looking for a valuable and relevant content on your website. We will help you improve your website and make your customers happier with how you're servicing them online.
Which Companies Need This Report?
This service is for you if you want to have a better return on marketing investment or need a quality and content-rich website for an upcoming campaign or an event, such as a trade show, a congress, a conference etc.
We launched this service to enable experienced B2B companies to quickly improve the basic content of their website. If you want to improve your website, but want to start with smaller steps, this report will provide you with the most important, essential website improvement instructions to start with.
For even more results, you can always check out our more advanced reports such as the , the , or the B2B Website Content Guide.