Services Offered
Mr. Mujic, Avalon's CEO and Logit's business partner of more than a decade, invited us to take a look at their soon-to-be-launched new website. Mr. Mujic is an experienced digital marketer, but at a certain point he and his marketing team "couldn't see the forest for the trees" anymore. 
We recommended that we write a specialized website improvement report in which we'd analyze their website from multiple points of view:
presentation of services to different customer segments
website copy and content
landing page architecture / layout
marketing and sales
website usability
We also ran usability testing sessions with our client's target customer base. We invited entrepreneurs and software developers to answer our analysts' carefully constructed questions. 
As a result, we wrote a specialized website improvement report, highlighting the new website's biggest issues. 
Results And Successes
Logit improved the presentation of complex technology services. 
The client got an objective opinion from fellow digital marketers.
We made the website copy clearer.
The client launched the website with confidence and got a number of praises from their customers.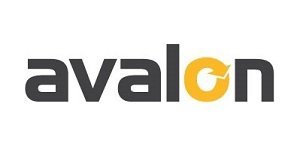 Company Name:
Avalon d.o.o.
Website: 
Industry:
ICT (web hosting)
About the Client:
Avalon is one of the first and the largest hosting companies in southeast Europe. They provide various internet services such as web hosting, e-mail services, and domain registration.