About the Client
MATDAT is a uniquely integrated online platform providing design-relevant materials databases and materials-related services. Engineers, researchers and universities use MATDAT in their product development, research, and teaching as well as to find labs, services and materials suppliers.
About the Project
In 2019, MATDAT has been rebranded, rewritten, redesigned and reimagined in order to provide a higher level of professional service to their existing and new customers.
Logit has worked side-by-side with MATDAT founder Dr. Basan and his chosen development team on business development aspects of the new matdat.com website. Our proposed solutions included creating a brand new website architecture, creating web page mockups, writing web page copy, and consulting the client on all website development matters from the business, sales and marketing perspective.
Continue Reading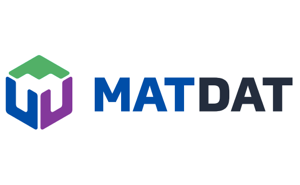 Company Name: Matdat d.o.o.
Website: www.matdat.com
Industry: IT services (provider of materials databases and materials-related services)
Project Year: 2019