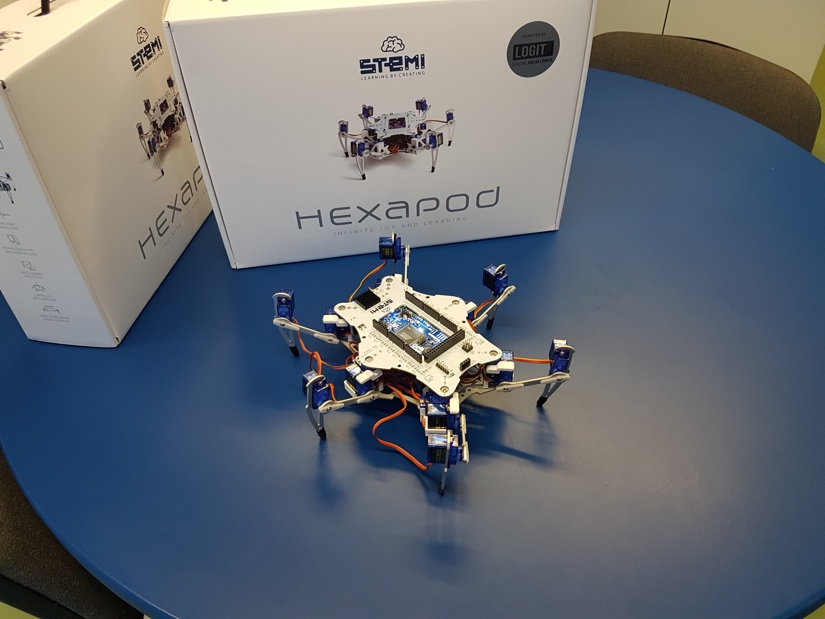 We're happy to announce that the STEMI hexapod robot, an educational project we began supporting in 2015, has finally found its way to the students of the Faculty of Engineering in Rijeka, Croatia.
On June 5th 2017 we have delivered the STEMI hexapod robot - an innovative tool to learn STEM-related skills - to professor Kristijan Lenac, head of the Artificial Perception and Autonomous System Laboratory (APASLab) at the Faculty of Engineering in Rijeka. 
We have already written about the STEMI project while it was still in the crowdfunding phase. It's a Croatian-based, but globally reaching project led by Marin Trošelj. The project is designed to promote the STEM fields (Science, Technology, Engineering and Math) by giving learners ages 14 and up the opportunity to construct and program their own hexapod robot. You can learn more about the project on STEMI official webpage.
Marin Trošelj demonstrated the robot in front of the students and the response was overwhelmingly positive. Our own Saša Matijašić spoke briefly about how Logit supports STEMI as a great way for students to gain firsthand experience in robotics and programming.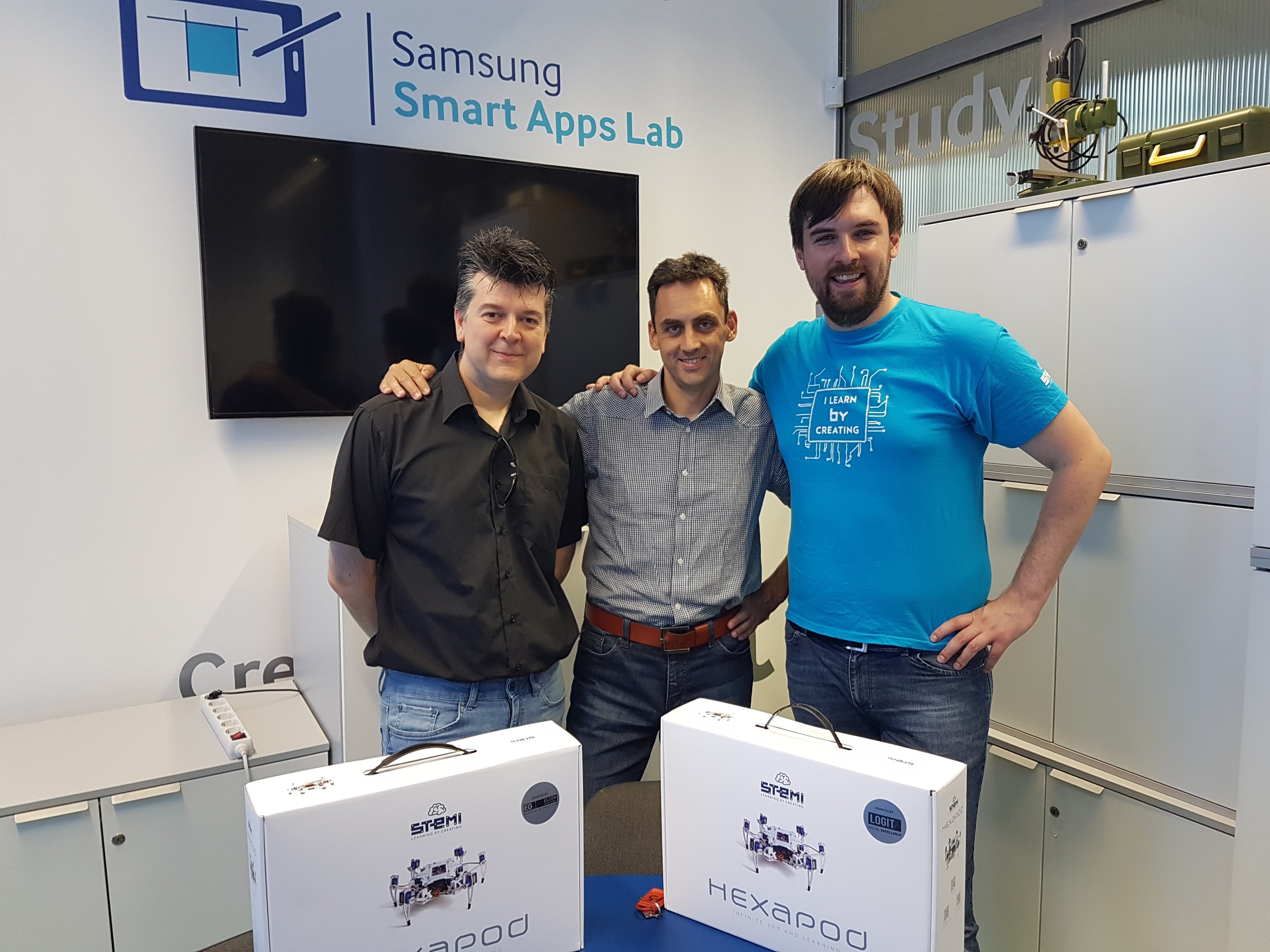 From left to right: Saša Matijašić (Logit), prof. Kristijan Lenac (RITEH), Marin Trošelj (STEMI)
We are thrilled that the robot we have donated will be used by students to practice programming, 3D modeling, mathematics, and other STEM-related skills. We believe it's our obligation to promote the STEM fields and enable access to technologies which should motivate young people to pursue their studies and careers in STEM fields.
We urge anyone interested in contributing to the development of STEM fields across the globe to consider donating to the STEMI project by purchasing the cute little hexapod and donating it to a school of your choice. Who knows, maybe someday everyone will have their own STEMI robot to practice STEM skills on. And if you're an IT entrepreneur, this can only be a good thing.