Logit Zagreb is now located in Ivana Sibla 15, Zagreb, Croatia.
After we spent a year and a half in Balotin prilaz 4, we decided that it is the time to move to another office. As a new destination, we chose the Infosistem Plc building.
Our new office is located near the lake Bundek, a well-known landmark in Zagreb, and it perfectly fits our current needs. There is enough room for us and our plants that we grow in our office :)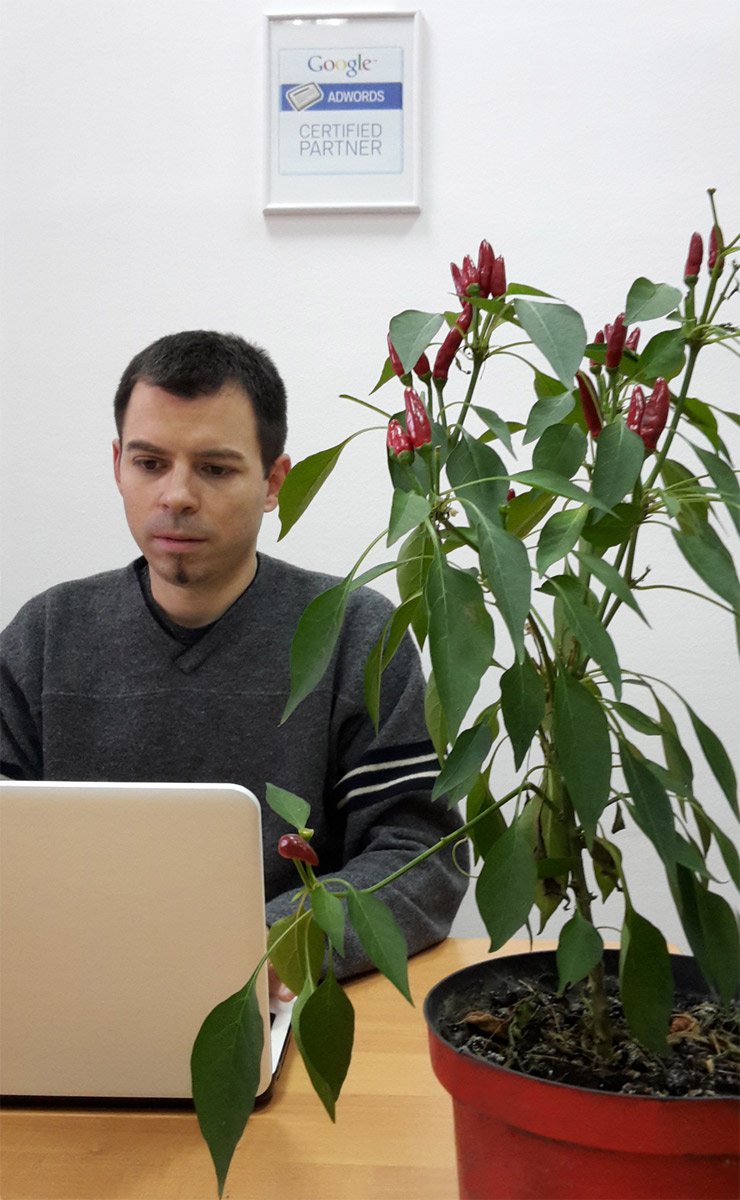 The plant on the picture is, we believe, Capsicum frutescens, a favorite part of our everyday lunch. 
And there's Marko, currently working on launching our first product, the B2B Website Content Guide.
***
Our Rijeka office is still in Radnicka 45 Street, Rijeka.