Agrokor is the biggest privately owned corporation in Croatia.
Services Offered
Before Agrokor established their own in-house digital marketing team in 2015, for five years Logit had been providing internet promotion services which are part of our complete digital marketing management services. 
We were in charge of advertising on Google platforms, more specifically for:
search engine ads
Google Display Network (GDN)
YouTube advertising
mobile app advertising
The Agrokor Group comprises of companies in the food production and retail business. For food production companies such as Ledo d.d., PIK Vrbovec d.d., Zvijezda d.d., Jamnica d.d., Belje d.d., Agrolaguna d.d. we were running AdWords branding and direct response campaigns for promoting new and exciting products. For retail companies such as Konzum d.d., Tisak d.d., MultiPlus Card d.o.o. we were managing eCommerce advertising campaigns.
Results And Successes
Logit provided the expertise which helped establish Agrokor's digital marketing department from the ground up
The campaigns that Logit managed daily helped make Agrokor the largest AdWords advertiser in Croatia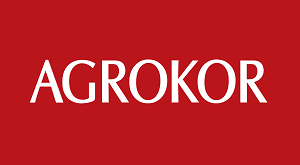 Company Name:
Agrokor d.d.
Website: 
Industries:
retail, food and beverages production, travel
About the Client:
Agrokor is the largest privately-owned company in Croatia. The Agrokor Group comprises of 24 companies whose core businesses are retail and the production and distribution of food and beverages.