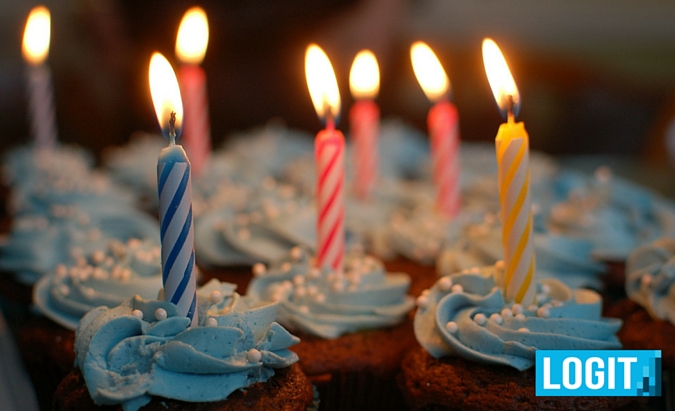 Logit turned 14 on January 2nd, 2016. In this post we look back on the past 14 years with some interesting stats from the digital marketing industry. We give special attention to 2015, when we turned a completely new page in our book.
A lot has changed since Logit was founded. We've developed, grown, experienced setbacks, experienced advances, and always moved forward. Whenever we have a birthday, a short retrospective is due.
2015 Was the Year of Changes for Logit
From 2002 to 2015 Logit was a small but well known Croatian web development and internet marketing agency. During that period we had built and launched hundreds of websites for Croatian and international clients across various industries. Read more about our history.
In 2015 we decided to specialize in helping B2B companies get more international customers online. It made sense to use our expertise and experience in sales and marketing and offer our specialized services to the world.
We rebranded to a B2B consultancy, launched a new English-speaking website, and designed .
In 2015, Logit also got new team members. There's seven of us now.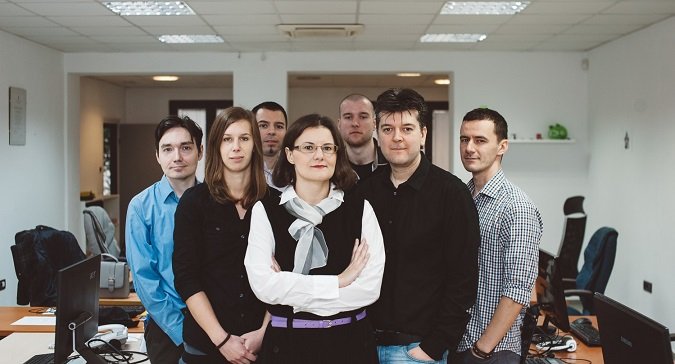 (Logit team in our Rijeka office in December 2015)
Much Has Happened Online Since Logit Was Founded
Since 2002 the internet has changed enormously. We've been there to witness the launch of many major technology companies which are now essential to the digital marketing business. These are some of the major events that happened in the last 14 years since Logit had existed.
2002
The world's largest professional network with 396 million members. Today you can use our digital marketing management services to reach your customers on Linkedin.
2004
Facebook launches and the era of social networking begins.
Facebook has been the most popular social network in the world for a long time and is a great place to market your products and services, including B2B. Today, 1.55 billion people use Facebook every month, and that includes your (international) prospects: 83.5% of their daily active users are outside the US and Canada.
2005
YouTube.com was launched.
The most popular video-sharing network with over 1 billion users with huge reach through video advertising. As soon as YouTube opened its advertising gates in Croatia, we were to help our clients reach their customers with video ads.
2006
Twitter was launched.
Google Apps was introduced.
Google Apps, now called Google Apps for Work, is a suite of cloud computing productivity and collaboration software tools and software that we have been using in our business since 2009. You can get Google Apps through Logit - we're an authorized reseller.
2010
Google+ was launched.
Responsive web design was introduced.
More and more people are visiting websites from their mobile phones and responsive web design allowed them to easily surf those websites. As soon as responsive design became the norm, we incorporated its practices in our website development process.
2015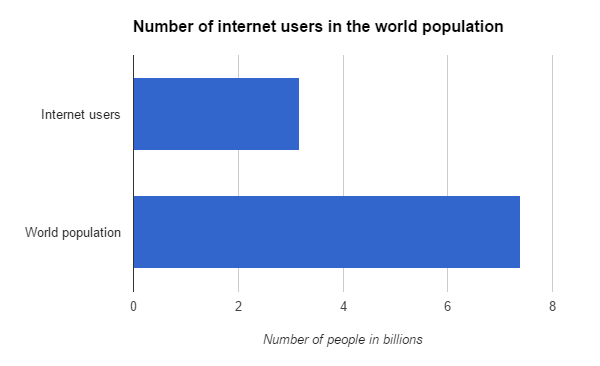 Almost every other person is on the internet today and that makes digital marketing more effective than ever in generating international leads and sales.
13 Years Behind Us and Many More to Come
We can only imagine how the internet will develop in the future and what changes it will bring to all of us. Whatever those changes will be, Logit will be there: learning, continuously improving, and striving for excellence. We're grateful for our team, partners, clients, and friends in business today.
We are looking forward to working with you on improving your B2B business in the following years. Contact us to discuss interesting opportunities for your company.