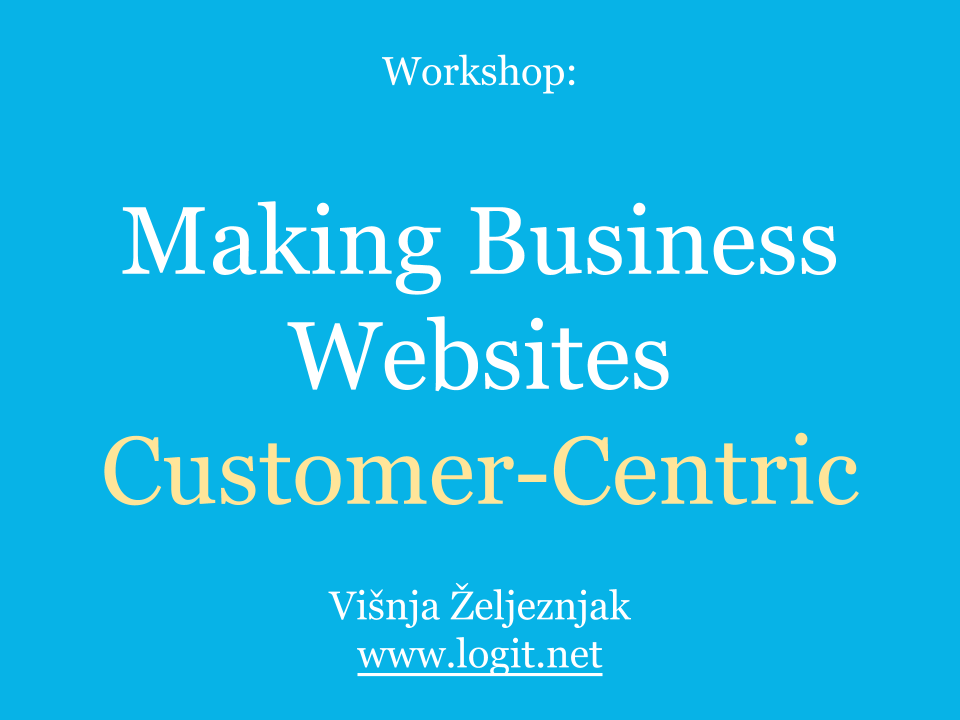 On March 2nd 2017, we ran our second whole-day workshop at the Step Ri science and technology park of the University of Rijeka, Croatia. Visnja Zeljeznjak, Logit co-founder, taught entrepreneurs how to improve the content and architecture of their business websites so that more customers would contact them and buy from them.
High-quality workshop, presented in an easy-to-understand language

Workshop Attendee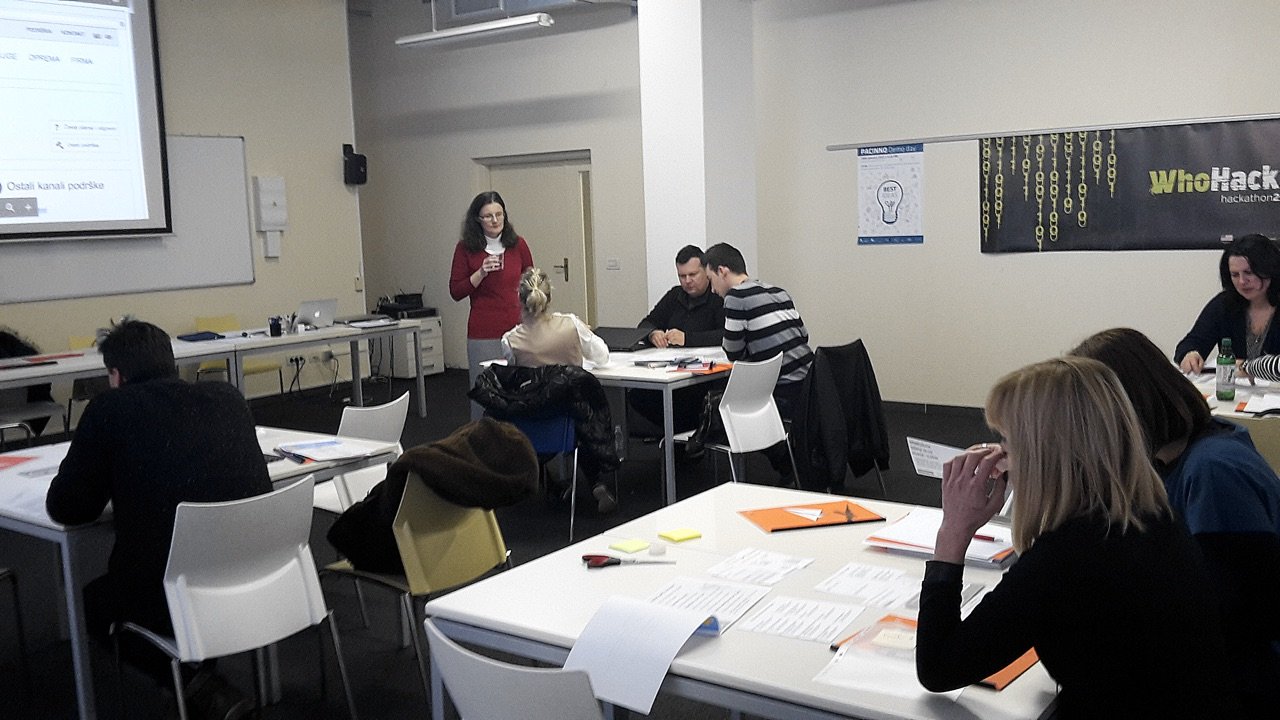 Teaching people business website improvement is always fun.
After our first workshop in June 2016, which was a complete success, we organized a second one. This time, the whole-day workshop brought together 25 entrepreneurs interested in improving their business websites, more specifically in improving content and architecture of individual website pages.
We introduced our easy-to-grasp customer centricity framework which we use ourselves for planning B2B websites. One of the core principles of that framework, which we practiced in the workshop, is that every page is a landing page.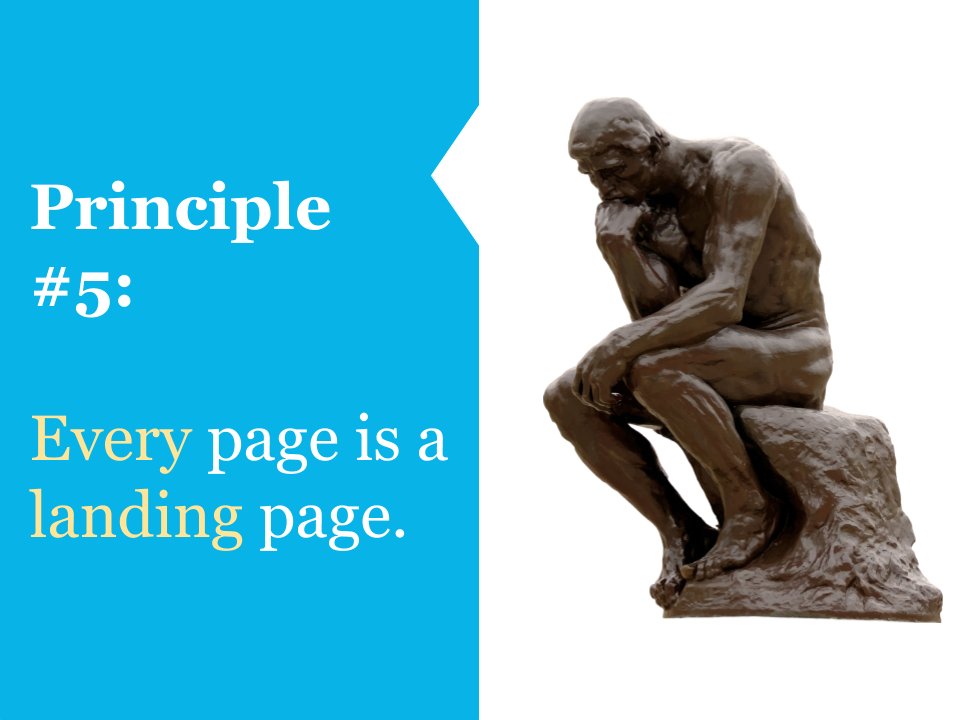 "Every page is a landing page" - that's how we think about website pages.
What this means, among other things, is that every page must be structured to answer the customers' many questions. There's a natural order to these questions, and knowing which questions customers ask is the key.
One of the reasons why the attendees graded the workshop at 4.9 out of 5 were practical exercises. After learning the theory behind landing page architecture, we practiced assembling complex landing pages.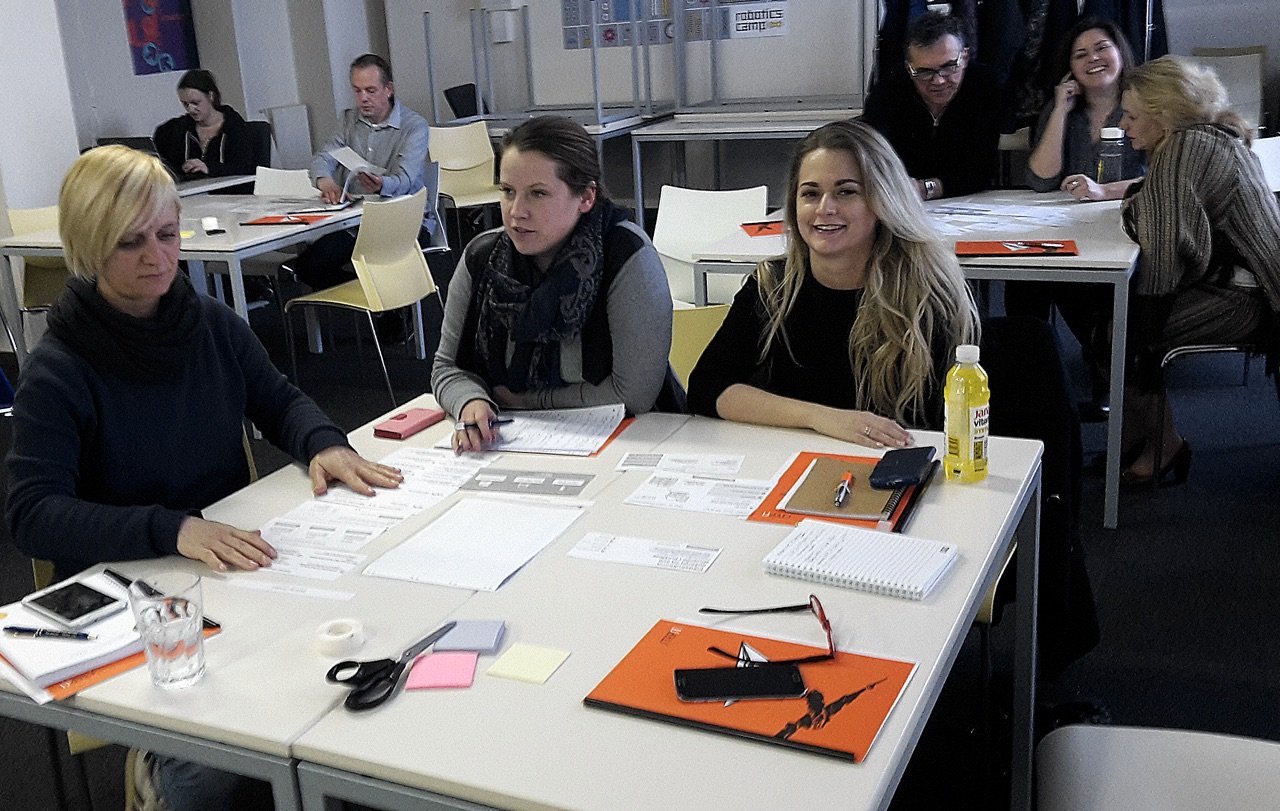 Groups working on assembling a landing page out of paper cut-outs.
Every group received a set of paper cut-outs - the building blocks of a long-scrolling landing page, printed out on paper - and had the task to reconstruct the original landing page. Every group did a splendid job! 
Excellent lecturer with lots of experience and useful examples from her practice

Workshop Attendee
Excellently prepared, expert lecturer who nailed the concept and the content of the workshop perfectly.

Workshop Attendee
Learn More About B2B Website Content and Architecture
Visit our Learning Center where you can read original articles, ebooks, and presentations on the topic of writing content for your business website, and laying it out so that your customers want to do business with you.
We also recommend our B2B Website Content Writing Guide which shows you the questions your customers must see answered on your website if you want to influence them.