Celebrating your corporate anniversary is one of the better ways to communicate your experience and reliability without having to say "look how experienced and reliable we are".
You may have already googled for inspiration and probably found ample advice aimed at B2C companies and consumer brands, such as:
"Create an advertising campaign, offer your customers a discount, and advertise it everywhere."
Offering discounts seems inappropriate for many B2B companies, but you do want to honor your customers and other valued people. Where's all the advice on celebrating corporate anniversaries specifically tailored to B2B companies? And what if you'd like to do something different this year?
We've done the research, read the dozens of articles on the topic, and organized the best ideas so that you don't waste your time preparing for your special day. Enjoy, and happy business birthday to you!

Strategic Planning of Corporate Birthday (Lots of Examples!)
There are four steps in the anniversary planning process:
Step TWO: decide HOW you want to celebrate
Step THREE: PREPARE promotional materials
Step ONE: Decide WHOM You Want to Celebrate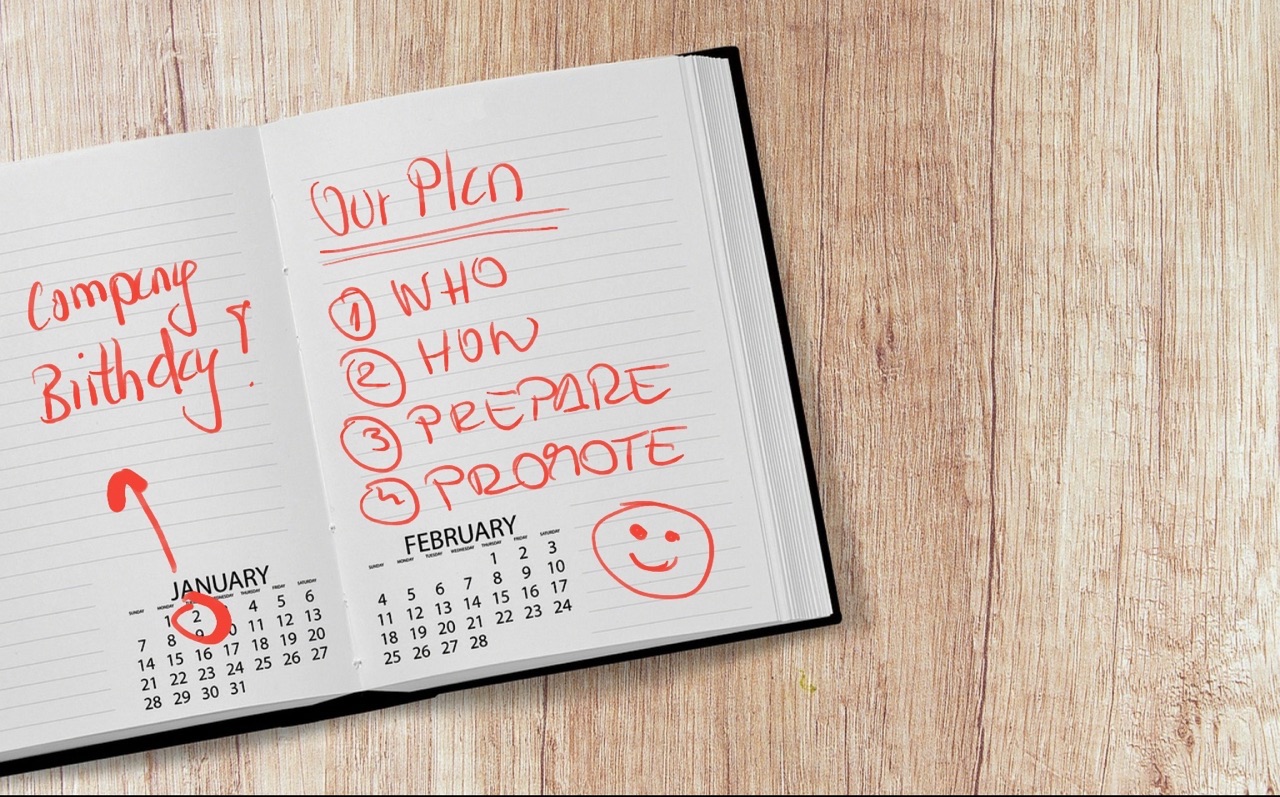 Do you want to focus your celebration on yourself or on others?
Focusing on yourself means putting your own company in the spotlight and bringing your biggest achievements and important activities into the light. Since it's your company's birthday, nobody will think ill of you if you take this opportunity to be a little me, me, me / we, we, we for a change.
Focusing on others means putting your customers, your employees, your partners, your vendors, and other friendly groups in the center of your celebration. This is when you use your birthday as an opportunity to celebrate other people's achievements, help others reach their goals, or simply let everyone relax and have fun.
Both approaches are valid and make sense, but you have to choose one direction and let it strategically drive your activities. Set the most appropriate goal:
If you're focusing on yourself: your goal could be to have as many people hear about your birthday as it makes sense.
If you're focusing on others: your goal could be to help them achieve what they told you they want.
Don't make your company's birthday about generating leads or making money, unless you're Coca Cola or some other huge consumer brand whose birthday campaigns drive immediate purchases. Move your focus away from signups and downloads and form submissions and inbound calls (but do measure them). Achieve your goals and the precious leads will come later as a result of a properly executed celebration.
Step TWO: Decide HOW You Want to Celebrate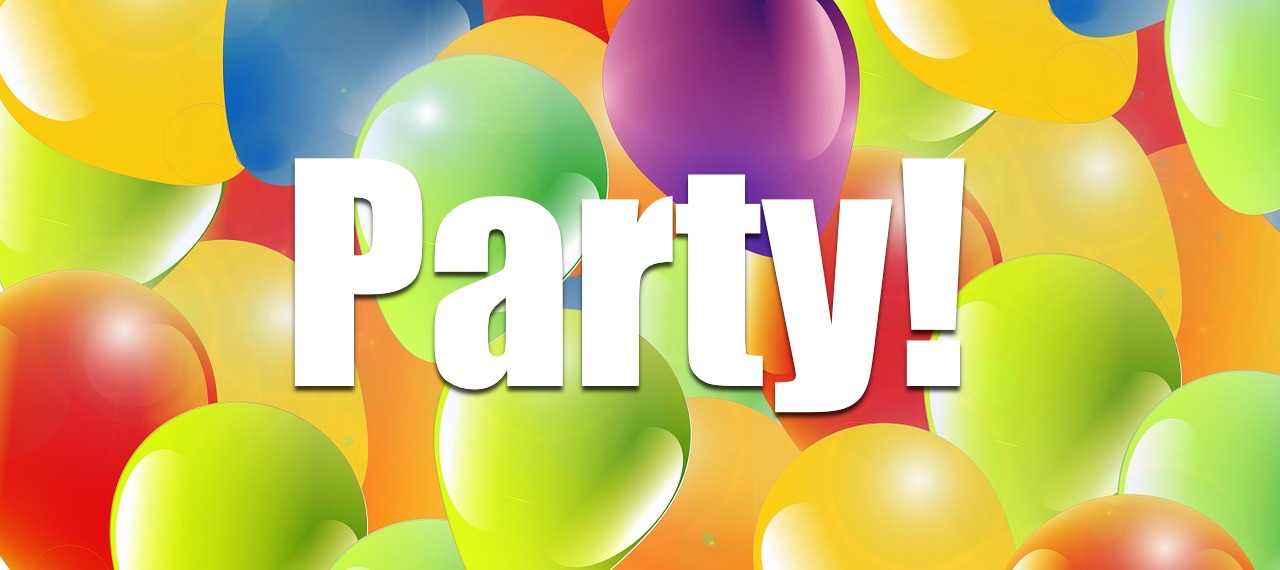 What do you want to DO for your celebration? How BIG do you want to make it?
Choose one thing, bigger or smaller, to do this year. It's easier to focus your promotional efforts on only one thing. Here's what we found that other B2B companies usually do.
Small and Not Too Loud
If there's not enough time this year to prepare for anything bigger, do something small:
Print physical cards as an expression of gratitude and snail-mail them to all your customers. Remember, no selling, no pitching! Just say something sincere like "thank you for giving us your business" and maybe have the CEO manually sign all the cards.
Design a digital 'Thank you for your business' card and email it to your customers.
Write a celebratory blog post in which you talk about your most memorable moments. This is what SpaceX wrote for their 10th birthday in 2012. If you're struggling with writing that post or simply need some inspiration, download our template for writing company anniversary blog posts.
Throw a Party
Got a week or two to prepare? Why not have a party:
Organize a party for employees in the office. Make it sweeter with a nice birthday cake and have employees take photos. Publish the photo album on Facebook or Instagram, the two social networks perfect for such occasions.
Throw a huge public party with music, dancing, finger food and cocktails - or whatever is closest to your business culture. Invite all your customers and business partners. If you love parties but hate organizing them, consider outsourcing the work to an event planning agency.
Launch Something New
Not a party animal? Not a problem. If your company's 5th / 10th / 25th / whichevereth birthday is near, celebrate it by showing your creative side and making a big buzz about a new project:
Launch that experiment you've been working on, but for which you never found enough push to complete it (hard deadlines usually do wonders). Do you have innovative, success-hungry employees to who you never gave enough chance to prove themselves? Have them complete their ideas by the time to celebrate your corporate birthday. Show to the public that you're celebrating your birthday by launching employee-initiated innovations.
If you're a service company, consider launching a product, and vice versa (launch a service if you offer products). Don't be surprised if this results in new streams of income for you.
Launch a significant improvement to your product or service and tell the press about it. If you improve on something customers repeatedly asked for in the past, you may even get free social media buzz and free word of mouth.
Example: for their 10th birthday, Facebook launched a new feature for its customers, the personalized Look Back Video. This beloved feature was soon followed by more video features, such as personalized videos celebrating birthdays and friendships.
Again, don't be afraid of failure. Your company is one year older and one year wiser. Experiments and new offerings are your way of telling the public that you're not afraid to innovate.
Create an Exclusive Gift for Customers
Do you have the capacity to complete a larger digital or physical object? If yes, you could give it away as an exclusive present just in time for your corporate birthday. Here are a couple of ideas:
Your CEO wrote a book? Give away a digital copy to all your customers.
Just finished a research project for content marketing purposes? The public loves original data, give the research away. Consider not hiding the research behind a registration wall - it's a gift after all, not a lead generation campaign.
If you're one of the lucky B2B companies who are considered cool, use your coolness. Hire a designer to design unique posters. Have a photographer shoot stunning photos relevant to your industry. Commission a famous artist to draw a series of funny cartoons or caricatures. Invite the public to download, share, and print your cool stuff. Consider giving away your art by licensing it as public domain.
If you're a huge enterprise celebrating a milestone anniversary, publish a fancy monograph celebrating your corporate values, your rich history, your industry, or the challenges you successfully overcame over the years. Give away a physical copy to your most valuable customers and partners. Unveil the monograph at a big fancy public event (the kind you invite the Mayor or the Prime Minister to).
Also, ask yourself this: What kind of gift would your customers appreciate? What could you create that would make them awesome at their jobs? What would they proudly display on their work desks? Is it possible to personalize this gift?
Sponsor a Charity
If you decide to focus on helping others achieve their goals, partner with a charity organization you already support or want to support. Here are a couple of guidelines for this:
Select the charity that matches your corporate values. For example, if you're a technology company, work with an organization which promotes technology. Ask your employees to help you choose the charity to sponsor.
You don't have to do everything yourself. Work with the chosen charity and ask them to organize some of the activities.
Here are a couple of ideas with industry examples:
A language industry company could help finance removing the language barriers. For example, finance social inclusion programs and language learning for refugees.
A business software company could finance courses and programs which help disadvantaged youth acquire digital skills.
A civil engineering company could support a local NGO looking to rennovate a beloved urban object, either by donating their engineering services, construction material, or by bringing in an architect and paying for their services.
A technology company could finance STEM projects run by startups, student organizations, or university staff members.
Sponsor a Popular Event
If there's a relevant event happening in the same month as your business birthday, sponsor that event. Organize your promotion efforts so that they culminate in that month. Make sure that the event organizer promotes you well.
Become Someone's Patron for a Year
Sign a patronage contract with an individual, a specialized group, or a startup which you'd truly love to see succeed, or whose success is in your interest.
For example, an education startup in your city wants to educate young people in your field of expertise. Having educated employees at your disposal is in your direct interest, so you decide to either financially support this startup or donate some of your experts' time to help this new startup succeed.
Such a program will require more planning and more activities from you, so make sure you can allocate enough resources for it.
Participate in Other People's Events
Don't have enough resources to organize your own event? Partner with others and use this opportunity to learn how to do it alone next year. Here's what companies usually do:
Celebrate twin birthdays: your own, and another company's who you're friends with. Pool your marketing resources and maybe choose to do execute on some of the above ideas together. Two birthday cakes are better than one!
Participate in a sports competition. If a group of employees loves running or cycling or swimming, ask them if they would be willing to participate in an upcoming race as a team. Alternatively, organize a game of football (soccer) with another friendly company which is already organizing similar events.
Step THREE: Produce Promotional Materials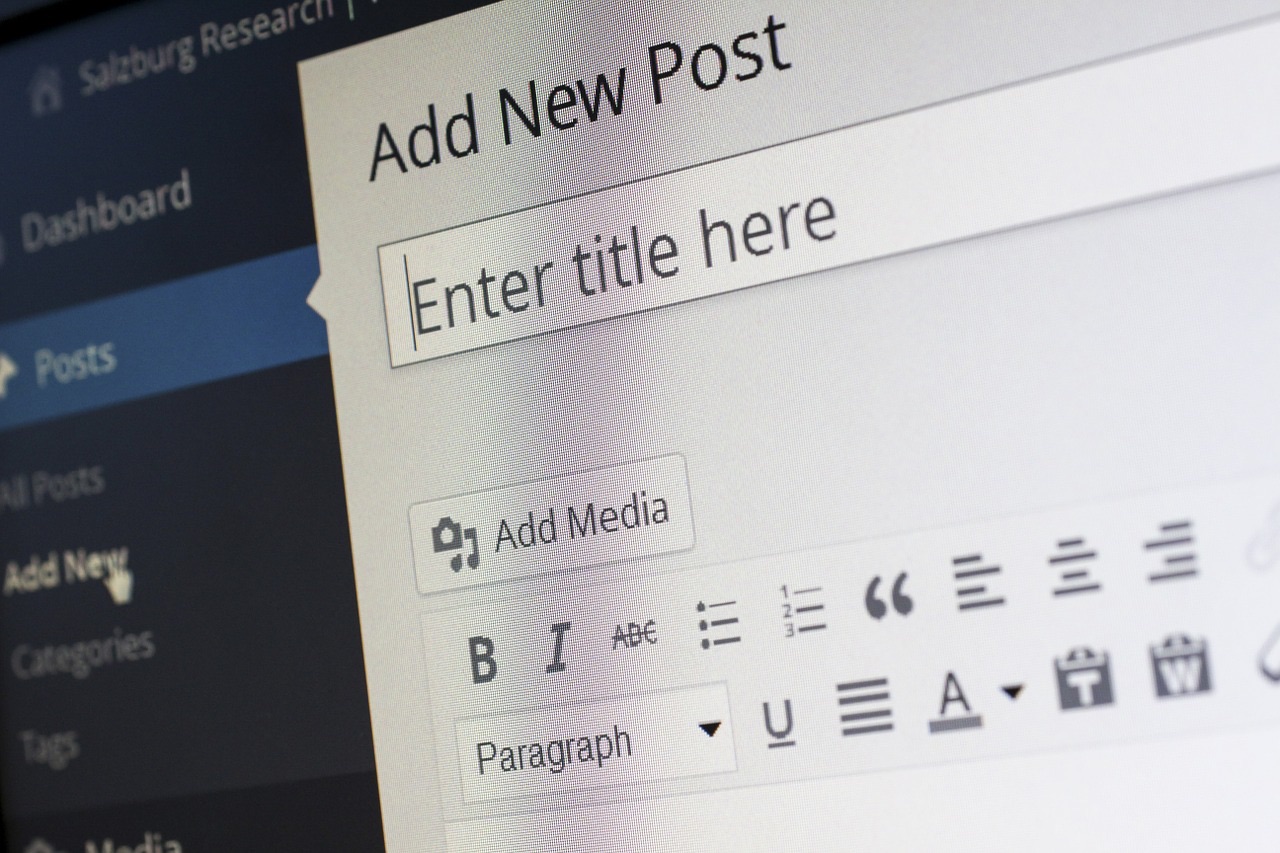 You want the public to notice your celebration and for that you need as many marketing materials as you can produce.
The volume of your marketing materials should match the size of the birthday event you chose in the previous step: if you're launching a huge improvement to your product or service, one commemorative blog post is not going to do you justice. The bigger your event and the more significant your birthday, the more content it makes sense to produce.
Here's what companies usually produce.
Press Release / Announcement
A classic press release is mandatory if your business is announcing something newsworthy, original, unique, fun.
Consider hiring a PR agency to help you spread the news about your newsworthy business anniversary activities.
Blog Posts / Articles / News / Announcement
For your business anniversary announcement, you'll need one or (preferably) more business birthday blog posts. Plan the topics of those blog posts in advance by creating an outline of everything you want to say during your celebration.
If you need ideas and help with writing a business anniversary blog post fast, check out our worksheet for writing company anniversary blog posts.
Video
Professionally-looking company anniversary videos are a great idea. For example, a video software company Animoto celebrates their birthdays by creating videos using their own tool.
Here's another example of Sofidel, a tissue paper company, celebrating 50 years with a short video that features their main product (toilet paper).
Make sure you don't miss the London Business School's inspirational 50th anniversary video that uses good visual storytelling to tell the story how the school's graduates made a huge impact on their local communities as well as the world at large.
Landing Page
A well-designed, thoughtfully written landing page within your current website, dedicated specifically to your company birthday, serves as a focal point for your celebration. It's a central page to which you drive traffic during your business anniversary campaign, and that holds all the media you produced in one place.
An example: although he doesn't do this for his birthday, but for another occasion, Bill Gates publishes an wonderful annual letter each year and publishes it in the form of a landing page with lots of content, data, graphics, answers and insights.
Take a look at this landing page for the 40th anniversary of Watermill, a private equity company. It features lots of retro photos for the company's past, a good dose of humor and spark, with not too much written content.
A Minisite (Mini Website)
A mini website is a specifically designed website on a subdomain, in a subfolder, or on its own top-level domain. Choose to build a minisite if the content you produce will stay relevant for years to come.
One good example is Quantas' 100th anniversary, Australia's flag carrier airline. Anyone who loves aviation history will definitely appreciate this minisite full of photos and historical accounts. This minisite is an example of a well-designed and well-told timeline that you can also use for your company history page in general.
A Book, Digital or Printed
A special ebook or a printed book is great if you're celebrating a huge milestone. Take a look at this 100-page ebook Bayer produced for their 150th birthday.
Anniversary Edition of Your Logo
Consider making a special logo in which you show your company anniversary tagline or the number of years in business.
Here's a huge collection of hundreds of anniversary logos on Pinterest. There are some really creative solutions and anniversary logo design inspiration for you.
Make sure you use the logo in all the content you produce for your birthday. For example, you could design new social media covers in the same visual style, using the refreshed logo.
Social Media Posts
Write and design a series of company anniversary social media posts for all your social profiles (Linkedin, Twitter, Facebook, Instagram...) and have it promote the content you plan to produce.
If you've kept the habit of collecting and organizing corporate photos, you will be happy now because you get to use them, big time!
Even if you don't use Instagram, these examples and Instagram inspiration for business anniversary social media posts will help you design cool images for your social channels.
If you're more of a LinkedIn type, take a look at what people post on LinkedIn with #anniversary hashtag (you have to be logged in to LinkedIn for this link to work).
Email Newsletter
First, redesign your email newsletter template so that it looks celebratory. For example, you can use the anniversary logo in your newsletter throughout the entire year in which you celebrate your anniversary.
Second, write your email newsletter content in advance and schedule it for several weeks or months ahead. This way your loyal customers, who may not have heard from you for a while, or don't open each newsletter you send, won't miss the news about your birthday.
We made a collection on Pinterest of celebratory email newsletters for your inspiration. Email will work especially great if you're a product company.
Consider Hiring Professional Writers
If you're running out of time to write all these anniversary blog news, articles and landing pages, hire professional writers to help you create the content on time. Yes, outsourcing content writing to professionals outside your company is doable.
If you need help right now, check out our website content writing services.
Step FOUR: Execute on Promotion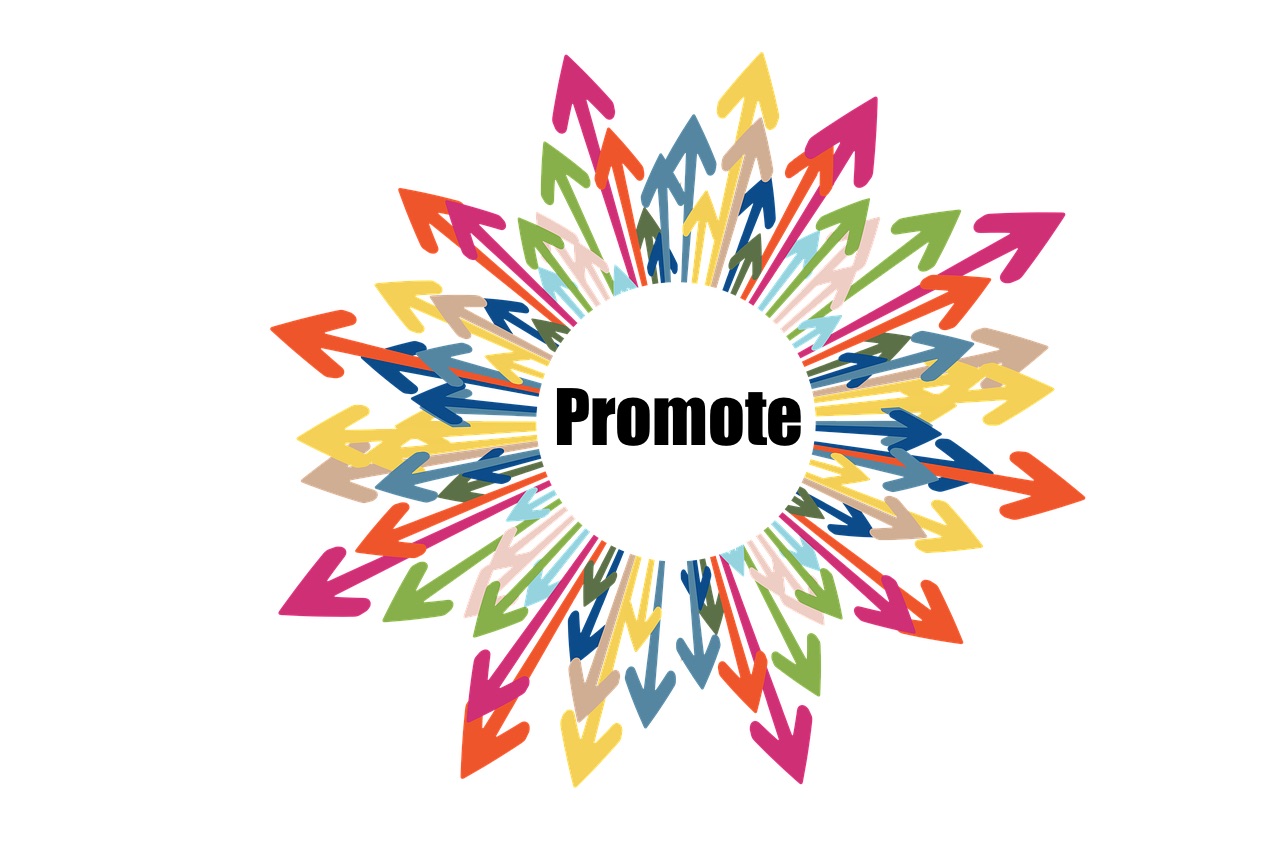 Now that you see clearly how much content there is to produce, it's time to open your calendar and schedule your content.
If this is your first time scheduling a greater volume of content, make it as simple as possible:
Decide when the celebration starts and when it ends. For example, let's say that you're planning all promotional activities to take place within one month.
Spread out the publishing of your content throughout the entire month (or entire year, if it's a huge anniversary).
Pack more content around the culmination event in order to create more buzz.
Be realistic about how much time your marketing team will need to produce everything. Start producing earlier than you thought and see if people can make it in time. Consider hiring a marketing agency to help you produce everything.
Don't forget to be spontaneous: leave some room for unplanned content such as party photos, employees tweeting their personal fun moments, etc.
Tips for companies with content production experience:
Use apps for scheduled automated posting of social media content, such as Hootsuite or Buffer. Write your social media posts in advance and schedule them using the apps.
Use email automation software such as Mailchimp or Campaign Monitor to schedule your email newsletters. What fun a birthday is if an employee must leave the party to work on sending the newsletter, right?

Last, But Not the Least: A Huge Thanks to All Our Clients

To all our past and current clients: THANK YOU for keeping us in business since 2002. Look for our other articles, workshops, and products in which we'll continue to share the wealth of knowledge and experience you helped us acquire.
References