1
We Set Up Remarketing Campaign(s).
We use one of the most powerful and cost-effective ways to advertise online: the so-called remarketing feature, available on Google and Facebook advertising networks.
Remarketing is the ability to show ads to people who visited your website, with a twist. When your visitors leave your website, they will start seeing your ads everywhere: on Facebook, and on millions of other websites which show Google ads.
As with Google AdWords and Facebook pay-per-click ads, your advertising budget is spent only when the user clicks your ad. Views are 100% free.
2
Prospects Start Seeing Your Ads Online.
Everyone who visited your website will start seeing your ads online. This means that you can extend the influence of your sales activities, trade show exhibition, or offline marketing activities for weeks or months.
For example, your prospects will see your ads on their Facebook, or while reading their favorite business news website such as Forbes.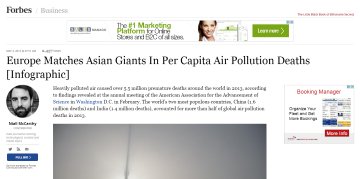 3
Success: Close More Deals Faster.
Certain prospects will click your remarketing ads and contact you on their own, saving you the time and the sales effort needed to contact them.
Other prospects won't contact you first, but will respond positively to your emails and phone calls because your ads made them remember you and trust you. This instant recognition and trust will help your salespeople close more deals faster.