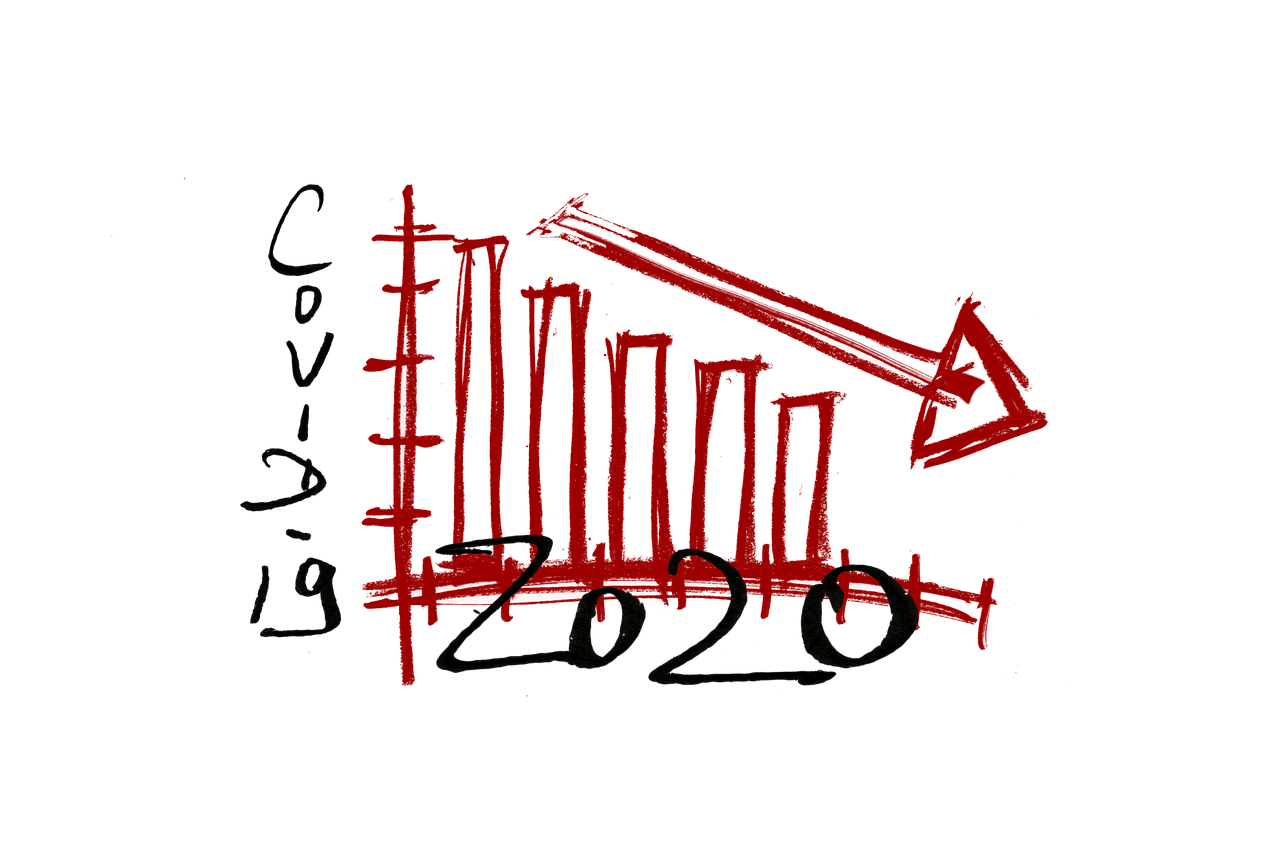 During April and May 2020, we decided to offer the "pay what you can" pricing model for all our digital products.
To ease the burden on all of you who are now struggling to get your online business quickly off the ground, we decided to offer a new pricing model for all our digital products:
PAY WHAT YOU CAN.
YES, that includes FREE, too.
Our Digital Products Help You Write Website Content
Logit makes ebooks, templates, worksheets and guides that help B2B companies write and design content and copy for their business websites.
Starting a piece of content from scratch, from a blank piece of paper is often very demotivating. Our products are made to help you write easier, faster, and with less frustration - even if writing frustrates the heck out of you. 
All our digital downloads are full of expert research, inspiration, advice, and real-life examples.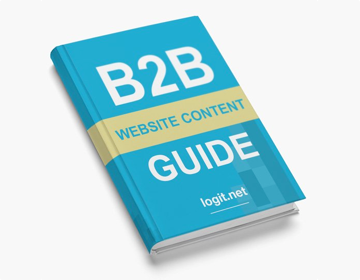 B2B Website Content Writing Guide
Don't know where to begin preparing and writing content for your new website? Don't know what to write about? This guide is a premium collection of 20+ workbooks for writing web page content such as About Us, Products, Services, Case Studies, Contact Us, etc.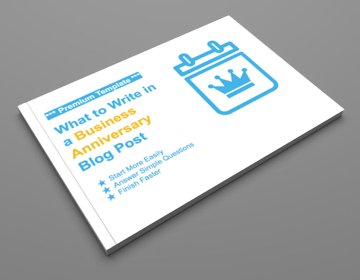 What to Write in a Business Anniversary Blog Post
A business anniversary is a great marketing opportunity which you'll want to blog about. We created this premium worksheet to help you get started with the blog post easier and finish it faster.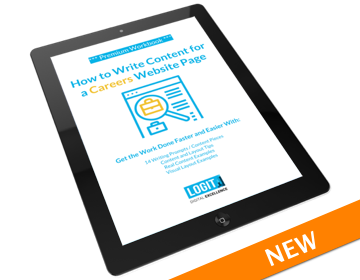 How to Write Content for a Careers Website Page - a 53+ page premium workbook dedicated to writing and laying out the 'Careers' page of your business website. You'll need it when it's time to improve your old 'Careers' page.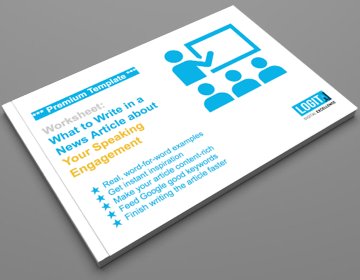 What to Write in a News Article About Your Speaking Engagement - If you're blogging for business and writing a news article about a talk or an educational event you just delivered, here's a worksheet to get you started with writing.
How to Use 'Pay What You Can' Pricing
Each product page has a "Buy Now - Pay What You Can" button, similar to the image below: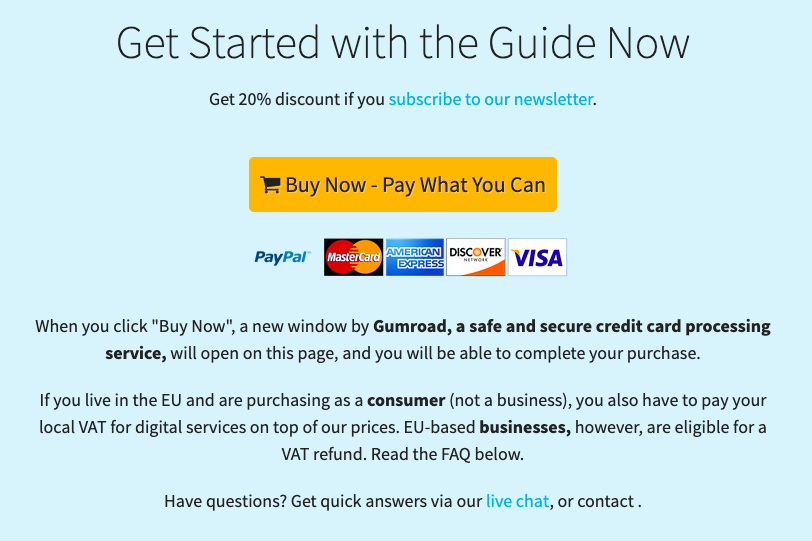 When you visit any of the product pages, click the yellow button. 
A window for purchasing the product will appear, with the 'Name a fair price' form field: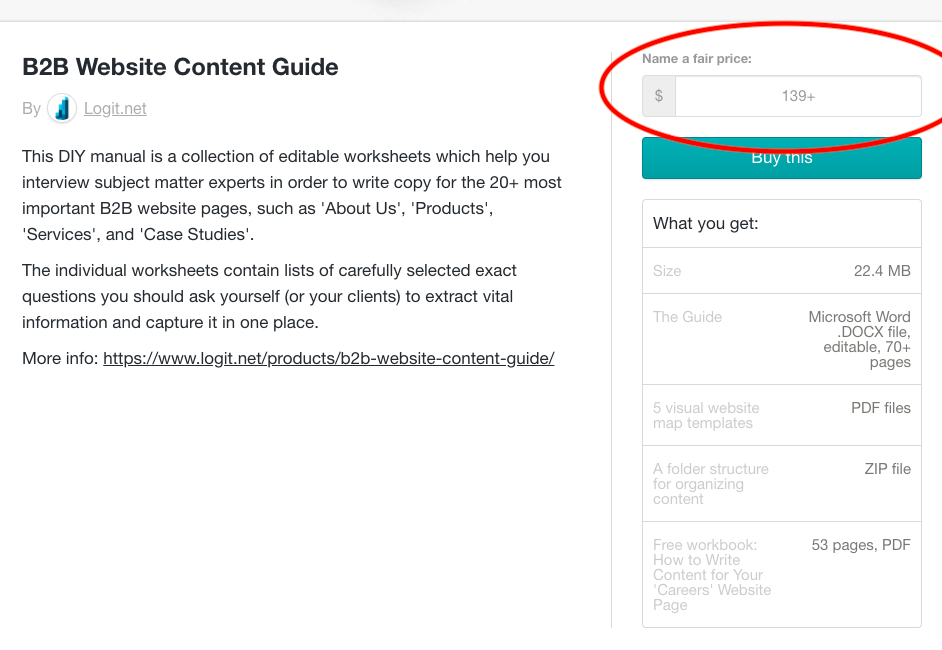 The displayed price is the regular price of the product. You can override it with whatever amount you want simply by typing into the field a dollar amount you want to pay.
Click "Buy This" and you'll be able to get the product. 
If you choose to pay any amount that is greater than zero, $0.99 is the minimum amount you need to enter for the shopping cart to work.
Tell Us Your Feedback
If our products have helped you in any way, we'd love to hear about it. Send your thoughts to .